Monthly payment options available for the 2021 season. Log into esoft planner using the membership tab and purchase today. Membership rates will be increasing January 1st so buy your membership today for the 2020 price. Email the board@shepherdvineyardpool.com for any questions.
THANK YOU TO OUR CORPORATE SPONSORS!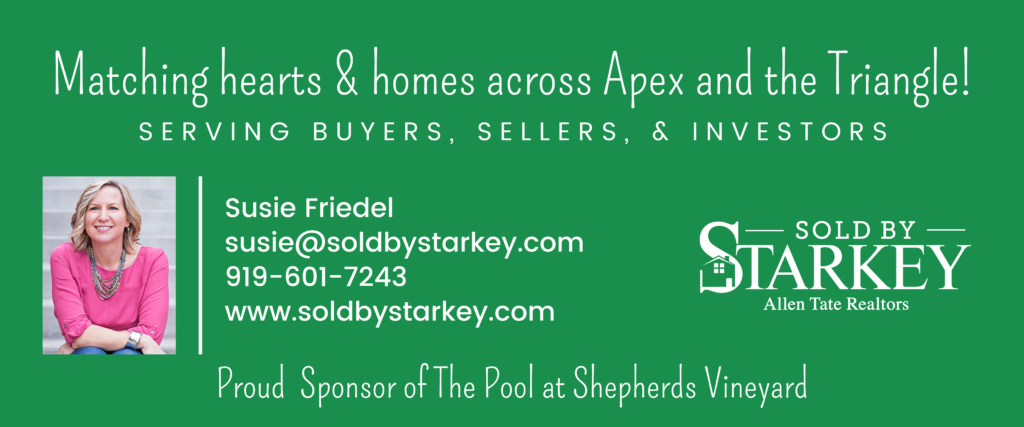 The Pool at Shepherd's Vineyard is conveniently located at 2000 Shepherds Vineyard Drive in Apex, NC. Just off US-64 and Old Raleigh Road near the Eva Perry Library and the Cary Auto Park.