Welcome to Shepherd's Vineyard Pool! We are excited to say that we will be opening on May 8th with less restrictions than 2020! There will be no sign up genius and we will have a modified swim team season. Some aspects may look slightly different, but we are committed to a great 2021 season! Please login and purchase your membership today!
THANK YOU TO OUR CORPORATE SPONSORS!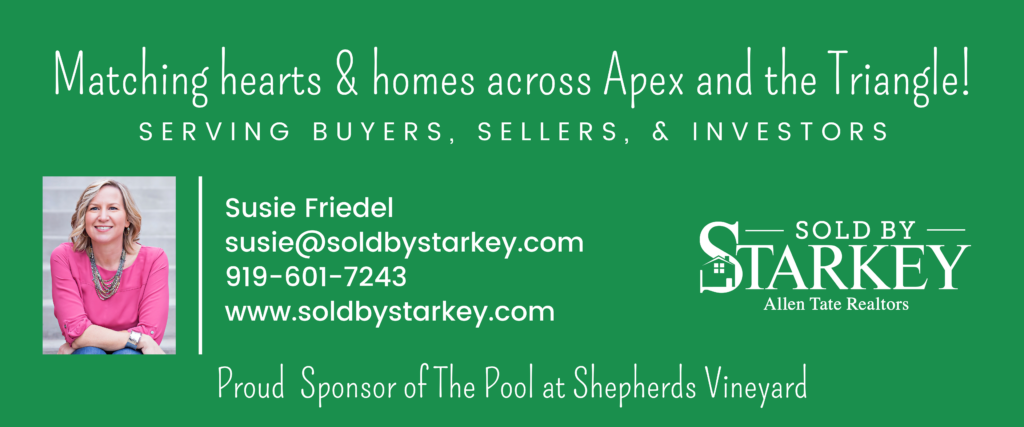 The Pool at Shepherd's Vineyard is conveniently located at 2000 Shepherds Vineyard Drive in Apex, NC. Just off US-64 and Old Raleigh Road near the Eva Perry Library and the Cary Auto Park.